Commpartners Online
Road to Relevance Livestream
Recorded On: 09/03/2013
Associations are confronted with unprecedented, ubiquitous, and relentless competition, yet traditional association governance and management approaches are ill-equipped to respond. Best-selling authors Harrison Coerver and Mary Byers, CAE address this challenge in this thought-provoking look at how competition is threatening the relevance of associations and what you can do in response. Based on their new book, Road to Relevance: 5 Strategies for Competitive Associations, and their work with over 1,400 organizations, the duo provides an introduction and overview designed to help you take the conversation about relevance to the next level. In this webcast, Mary Byers and Harrison Coerver feature practical advice and compelling case studies, giving you a peek at the proven strategies that have transformed associations and help you gain insight into implementing them in your organization.

Learning Objectives:

1. Create a competitor matrix for your association

2. Identify five strategies to address competition

3. Learn from the associations that are actively using these strategies today

Takeaways:

* How to identify strengths that deserve a concentration of resources

* The value of a coordinated product and service portfolio and how to achieve one

* The negative effect that marginal or under-performing activities have on your organization and ways to abandon them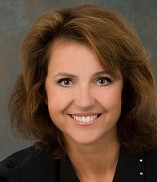 Mary Byers, CAE has been a professional speaker since 1988 and consults with organizations about developing leadership potential, creating harmony in work teams, and developing strategic plans. She's a member of the National Speakers Association and has presented in more than 26 different states on a variety of topics. In addition to Road to Relevance, Byers is the author of six other books. She is the former Director of Communications and Member Services at the Illinois State Dental Society and Director of Advertising for the for-profit division of the International Order of the Golden Rule. She has strong ties in the field of association management and is a member of both the American and Illinois Societies of Association Executives and a former member of the Board of Directors of the Illinois Society of Association Executives.
---
| | |
| --- | --- |
| | Harrison Coerver is President of Harrison Coerver & Associates, a management consulting firm specializing in trade associations, professional societies and other tax-exempt membership organizations. Since 1985 Coerver has consulted with over 1,000 associations in strategy, planning, marketing and management. He is known for his group facilitation skills, straightforward style and innovative approaches to association governance and management. He is also a frequent speaker and seminar leader on future trends for associations and professional societies and is a former member of the Board of Directors of the Association Forum of Chicagoland, a 4,000-member organization serving association professionals in the greater Chicago area. |
| | |
Components visible upon registration.