Achieve Mega Impact with Micro Learning

The demand for effective digital learning is at an all-time high - and it's no wonder! The largest continent in the workforce, Millennials and Gen Z, prefer microlearning to all other formats for continuous professional development to adapt to career demands. Collections of curated content aren't going to cut it. If microlearning is not part of your organization's learning content strategy, let's fix that.
In this session we will
Discuss the 7 roles microlearning can play in your learning portfolio,
Whiteboard a 3-part planning process for microlearning development.
Explore microlearning format samples with production tips.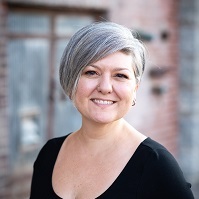 Tracy King
Chief Learning Strategist & Founder of InspirEd
InspirEd
As Chief Learning Strategist & Founder of InspirEd, Tracy King leverages her more than 20 years in workforce development, consulting with organizations on education strategy and learning design. Tracy is the author of Competitive Advantage, practical guidelines on how to grow reliably profitable and sustainable continuing education programs that transform learners. Tracy is a thought leader, invited speaker, master learning designer and DELP Scholar. Her work has been featured on NBC, ABC, FOX, USA Today, Forbes, Star Tribune and hundreds of nationally syndicated television, newspaper, and magazine outlets. She's featured as a chapter author in the forthcoming book, Microlearning in the Digital Age: The Design and Delivery of Learning in Snippets.
$i++ ?>
Components visible upon registration.