Commpartners Online
Grow Your Membership by Out-Educating Your Competition
The ASAE Publication, "Decision to Learn" provides valuable research on members' participation in education programs as an indication of their sense of affiliation and loyalty towards an organization. The primary finding is that associations providing rich learning experiences are better able to support and grow their member communities.
Key Takeaways:
Identify how to best engage your membership through learning.
Discuss new education programs that provide greater accessibility and relevancy to a majority of your community.
Build relationships by being the go-to place for knowledge.
By participating in this webinar, attendees will take away strategies for building a more loyal and engaged community through education.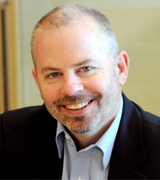 Rich Finstein is the founder and CEO of CommPartners, an online education and event company located in Columbia, Maryland. When the organization began in 1994, Rich made the decision to focus on the needs of the association community. Twenty years later, CommPartners has had the opportunity to collaborate with over 1,300 clients including trade organizations, societies, chambers of commerce, and non-profits. He has a passion for helping clients connect with their communities through online education, multimedia events and knowledge management.
Components visible upon registration.