Commpartners Online
Road to Relevance: Build on Strengths
Recorded On: 02/24/2014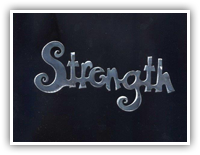 Based on their book, Road to Relevance: 5 Strategies for Competitive Associations, and their work with over 1,400 organizations, best selling authors Harrison Coerver and Mary Byers, CAE provide an introduction and overview designed to help you take the conversation about relevance to the next level.
Strategy #1 Build on Strengths

What are your strengths? You need to understand them in order to build on them. This in-depth session takes a look at possible strengths, helps you identify yours and explores how knowing them will lead to focus and clarity in your future financial and human resource decision making. You'll get a list of questions to help you discover your strengths as well as a matrix to help you match your strengths with opportunity.
Mary Byers, CAE
Author
Mary Byers, CAE, is co-author of "Race for Relevance: Five Radical Changes for Associations" and "Road to Relevance: 5 Strategies for Competitive Associations." She's the former director of communications and member services for the Illinois State Dental Society and served in that capacity for nine years prior to starting her consulting business in 1998. Mary specializes in working with volunteer association leaders and chief staff executives to help define their roles and clarify their vision through leadership conference programming, facilitating strategic planning retreats and coaching. Mary is a certified association executive and a member of the National Speakers Association. She is also the author of seven books.
$i++ ?>
Harrison Coerver
Author
Harrison Coerver is President of Harrison Coerver & Associates, a management consulting firm specializing in trade associations, professional societies and other tax-exempt membership organizations. Since 1985 Coerver has consulted with over 1,000 associations in strategy, planning, marketing and management. He is known for his group facilitation skills, straightforward style and innovative approaches to association governance and management. He is also a frequent speaker and seminar leader on future trends for associations and professional societies and is a former member of the Board of Directors of the Association Forum of Chicagoland, a 4,000-member organization serving association professionals in the greater Chicago area.
$i++ ?>
Components visible upon registration.